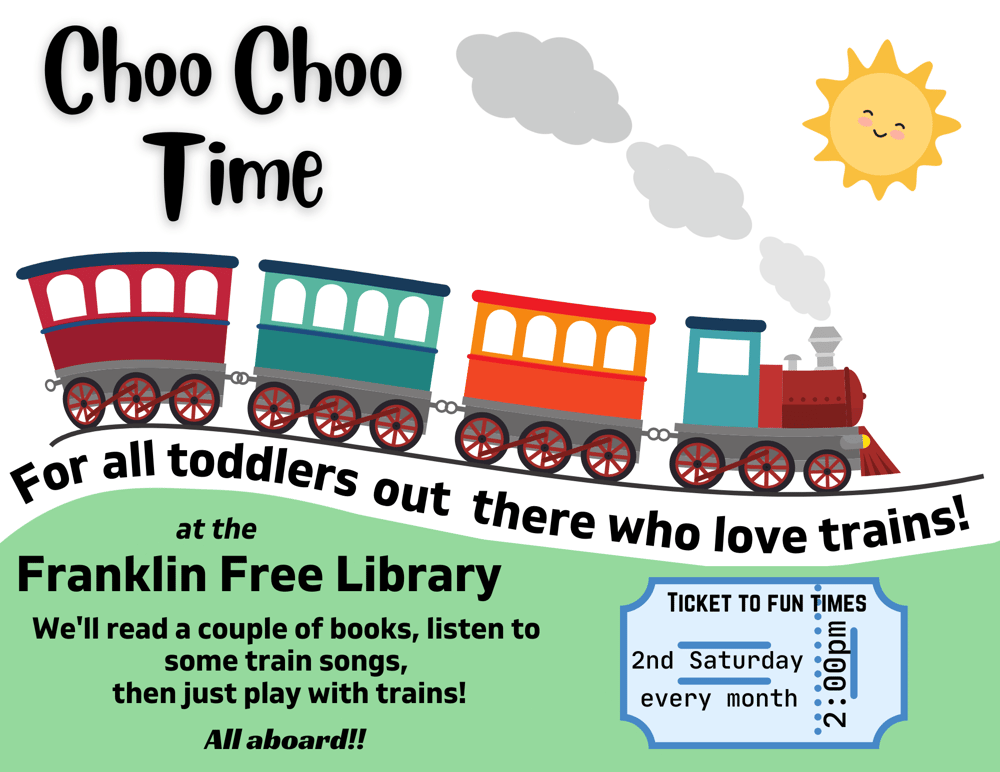 Choo Choo Time has been lots of fun so we will continue with this program the second Saturday of every month. We'll read a couple of train stories, play instruments along with some train songs, then spread out tracks for trains! Maybe even throw in a train craft here and there.
Chugga Chugga Choo Choo!!
It's...Choo Choo Time!
*PLEASE NOTE! Since the Holiday Stroll falls on the second Saturday in December, Choo Choo Time is canceled for December. The next Choo Choo Time is:

January 14th @ 2:00pm.

Looking forward to seeing you then! All ages are welcome to join us!